Black Kaleidoscope I
黑色萬花筒系列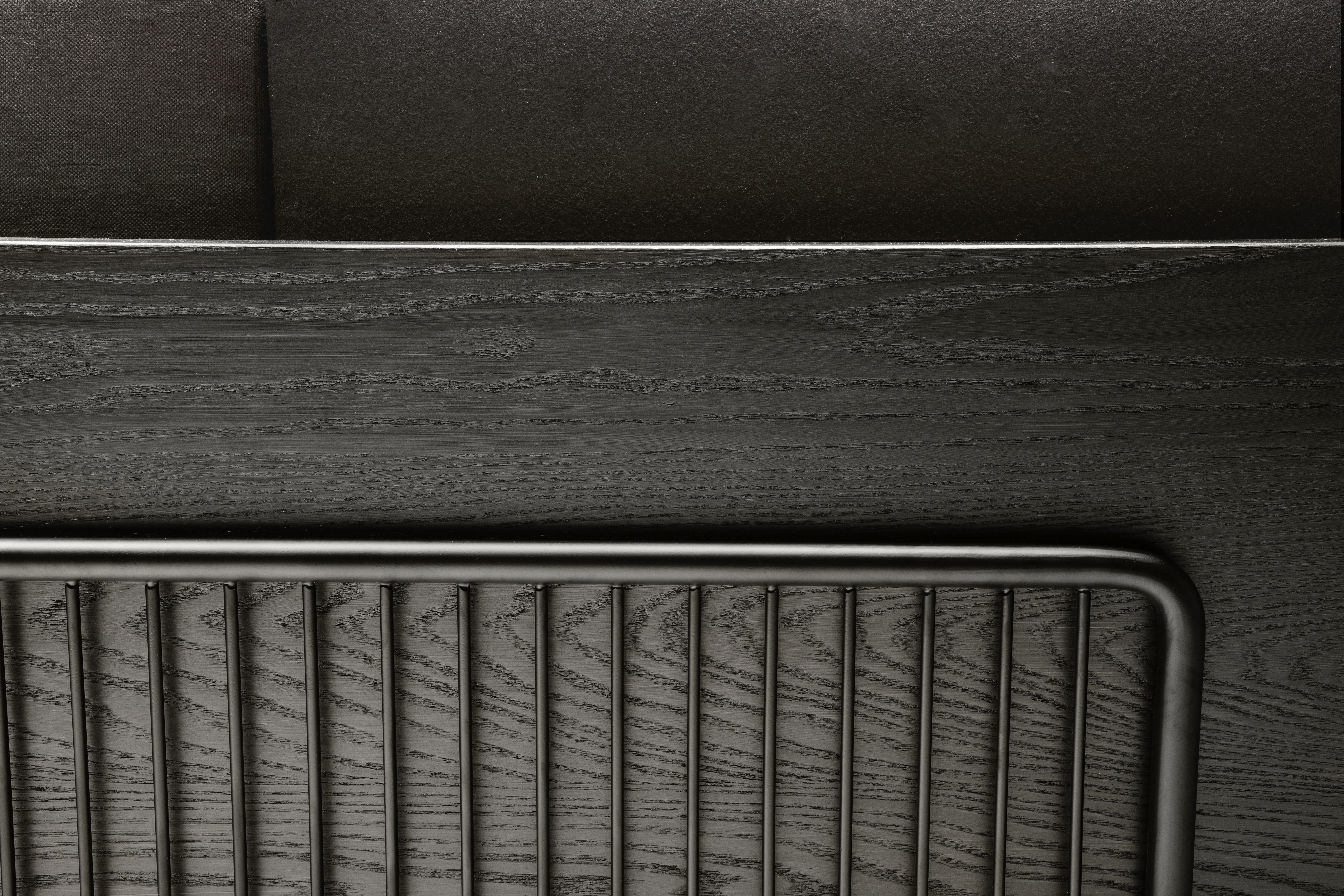 BK LIVING COLLECTION / 2018
Product The Long Sofa, Side Lounge Chair
and Low Coffee Table

A collection of monochromatic furniture that is based on the nuance of infinite combinations of black as color, material and form. Consisting of a long sofa, a lounge chair, a coffee table, a side table, a round table and two dining seating, the collection will expose all who lounge upon it, revealing their honesty and purity.

The limited use of color enhances the juxtaposition of textures and materials used in each piece. To capture the kaleidoscope of black, materials are carefully curated to create relationships that complement, contrast and juxtapose the many surfaces of black.